Are you tired of getting dressed daily to report at your 9-5 job? Or perhaps you are looking for ways to get extra income by working online?
If you answer yes to any of the above, welcome. You're in the right place.
You see, working online can be a tough nut to crack if you don't know your way around especially in a country like Nigeria, where you could easily be mistaken for engaging in Yahoo Yahoo. That's why I bring to you these 25 legitimate and proven ways you can make money online. Go through the article and find one or more ways that you can conveniently use to start making money online. Chances are that you can earn enough money to eventually become self-employed and not rely on others for employment. So, my ultimate goal for writing this article is to expose you to a myriad of genuine ways you can use to make money online in Nigeria or elsewhere for that matter.
One point I will like to make early is that for you to start making money online, you actually need to make out time to complete the tasks that will earn you money. How much time you spent doing these tasks, to a large extent, will affect how much money you make. So, look critically at your present schedule and assess how you can fit in some time to make this happen.
Must I have any skill to make money online?
So, let's get started but first let me answer one important question that many people have asked me regarding making money online, which is whether they are required to have some skills to be able to make money online.
Usually, skills and expertise are what enables a person to make money, no matter your field of profession and this is no different from making money online.
However, to make money online, sometimes you may not need a special skill because you can do the general things you do on your phone every day, like surfing, taking surveys, making videos and then you get paid.
For other jobs, you will be required to have some sort of skill. Some of these skills can be learned easily and on the job as well.
Important: To be able to work and earn money online, you need a functional device that can connect to the internet. This can be a laptop, an android device or an iPhone. Obviously, you need to have access to the internet.
Note: This article contains affiliate marketing links.
So, now that we've gone over the preambles, let's dive in.
25 different ways to make money online.
1. Picoworkers
Picoworkers is an online marketplace that connects freelancers (people who work online) around the world with employers or business owners. Businesses who need other people to help them to support their work come to Picoworkers. Here they can hire workers for easy and quick jobs.
So, Picoworkers works in two ways, you can complete tasks to make money, or you pay money for people to complete tasks for you.
How it works
Register on the platform using your email address. You will be also be required to choose a username and password. That's all.
When you log on the website, you will see a list of available jobs and pick the ones you can do and get right to it. After you complete the job, which can be as simple as subscribing to a YouTube channel, you have to submit proof to show you have done the job. The employer or business that posted the job will tell you what kind of proof to submit.
That's it. It's quite easy, right?
2. Blogging
Many people have embarked on a journey into the world of blogging and sometimes it leaves you to wonder if blogging really pays.
What really is blogging?
Blogging = blogs. I love to call blogs a journal or a diary, only that it can be found online and everyone can have access to it.
However, according to a dictionary, a blog is a regularly updated website typically run by an individual or a group of persons that is written in an informal or conversational style.
Beyond updating your blog regularly, people make cool money from blogging.
Some blog owners earn money every time someone merely clicks on static or dynamic ads or other embedded links on their blog pages. Some times, the links go to affiliate partner websites and the blog owner earns a commission when someone buys a product or service on a partner website after clicking on their link.
Bloggers can also earn money by selling products and services directly to their readers. This works especially where the blogger has earned credibility in their niche.
Bloggers can also get businesses to advertise directly on their blogs especially if they have high traffic volume. Moroso, if your blog is successful, other blogs may want to pay to have you publish articles on your website.
However, you need to know that none of these happens overnight. It requires you to understand the subject or subjects you blog about, something call niche, building credibility and being consistent in term of the frequency and quality of your blogging is crucial to succeeding as a blogger. Making it as a blogger is a bit tough for a newcomer but persistent and quality will pull you through and the financial rewards are enormous.
I'm hooked. How do I get started?
There are four essential things you need to start a blog in your online journey to earning income from the internet.
A blog name and domain name
Choose this with care and let it reflect what you want to blog about. Once you've decided on what to call your blog, then you need to buy a domain name for the blog. The domain name is the URL of your website. It may or may not be the same as your blog name but ideally, it should be or a shortened form of the blog name if is really long.
Note that every domain name is unique, so your first preferred choice may not be available. So you may have to twerk it or choose an entirely different domain name.
Where do I purchase a domain name?
Domain names are sold by registrars specialising in the sell and management of domain names. There are several such registrars to choose from. E.g. Bluehost, Domain.com, etc.
Also, note that you will have to renew your domain name periodically and if you allow it to elapse, you can lose it. However, you can also choose to transfer the renewal to another company. So why you may have purchased the domain from Bluehost, you may choose to renew it with Domain.com, for example.
2. Hosting
Once you've chosen a blog name and have identified or purchased an available URL or domain name for your website, the next thing you need to do is to sign up to hosting for your blog. Hosting companies connects your website to the internet. In choosing a hosting company, there are many things to consider such as shared space, technical support, cost, bandwidth, etc.
Many of the companies that sell domain names also offer hosting services. For a WordPress site, which is highly recommended for blogging, you may want to go with Bluehost, Hostgator, Domain.com, InterServer or GoDaddy, for example. They are not the only ones but they are highly recommended. Also, note that you are not bound to a hosting company and can switch at any time if there is a need for you to do so.
With Bluehost, they offer a free domain name for the first year. Furthermore, their services are excellent so you might want to go with them if the cost is a factor for you.
With Interserver, you pay only $1.99 for your domain name in the first year but normal price or subsequent years.
3. Getting a theme for your blog
Another thing you need to get started is a theme for your blog. Simply put, a theme is the layout of your blog. Choose one that will help your readers to navigate and to find easily what they are looking for on your website. WordPress has thousands of ready to use themes but it is very rare that you find a theme that is exactly what you want. So, your best bet is to get one that closely resembles the look you want and then do some minor customisation to perfect it. Good news is that most theme developers also offer support lasting from 6-12 months, so they can help you within this period without you having to pay extra unless what you need is beyond their normal offering.
Where can I get a theme?
Your WordPress site has some pre-install free themes but these are usually basic and would probably not answer your need. Your best bet, therefore, is to look outside the pre-installed ones to get a good theme. You can browse for WordPress themes from the backend of your WordPress. Just go to Appearance > Theme > Add New. Then browse the available themes for one that suits you. Some of them are free while the lest are not.
Alternatively, you can visit a market place like the Envato Market for even wider choices. We got our theme from Envato. I urge you to check it out. There are amazing themes on the site and you can also use their Live Preview function to check out how the theme looks before you make a purchase.
4. Adding content
So, now that you have gotten a blog name and domain name sorted, paid for hosting and got your theme set up, it is time to start blogging! So go ahead and start writing and publishing your content. Remember, publishing is what will bring readers to your website, and readers are what helps you to earn money online. So what are you waiting for to start?
Also, how about being a little bit more proactive and get people to come directly to your website. Let's face it, ranking high on search engines is really competitive but if you're able to build an email list of readers, you are guaranteed that some of them will read your article. That is where a tool like ConvertKit comes in very handy. It helps you to build and manage your email list and to send out targeted, well-formatted emails to your subscribers. And the sweet part is that you can start for free to find out if the tool is right for you before you commit to monthly subscriptions.
Now that you've built your email subscribers and publishing posts for your readers, you may want to track how well your posts are doing, that is where a tool like SemRush comes in handy. SemRush will not only help you to plan your posts, but it will also provide insight into what your competitors are doing, help you identify areas you need to focus as well as help you to rank at the top search engines' results pages (SERPs). They also have numerous resources to get you started and you will have your own dedicated manager to help you along the way. Furthermore, you can also try the tool for free to find out it if it is a good fit for you. So, if you are serious about blogging and to make money from it, you need to try out the tool.
So, now that I've explained to you how to set up your blog to help you start making money online. Go ahead and start doing it especially if you are a sucker for information. Blogging can prove to be just the right way you can make money online.
3. Online Currency Exchange
On the next list of my 25 proven ways to make money online in Nigeria is selling foreign exchange, also called forex, online.
Exchange rates of some currencies can kill, especially if it is worth more than your country's currency.
However, you can take advantage of these exchange rates, and make a profit, if you own a currency trading business.
It is possible to make money trading money when the prices of foreign currencies rise and fall.
Foreign exchange trading involves buying and selling foreign currency to make money off an international foreign exchange market.
Since the value of the world's currencies is constantly changing, the purpose of the business is to time the buying and selling of currencies, trading one against another, so that you can profit from currency swings with minimal losses.
To be able to pull it off, you will need to learn about currency trading from experts, otherwise, you stand at risk of losing your money.
Once you've gotten the requisite learning and was ready to start trading you need a proven platform to trade. One of the most popular and easiest platforms to use for trading forex is Easy Markets. The platform also trades in other commodities like metals and crude oil, etc.
So, you have a wider choice than just forex to choose from. Easy Markets has been in the business since 2001 so, you have will have access to a wealth of experience and support along the way. Moreover, it is easy to withdraw any money you made on the platform.
To get started on the platform, you need to upload some documents to prove your identity and for security purposes. The required documents include a government-issued ID such as National ID, drivers' licence or passport, proof of residence and bank statement. Use this link to register for free on the platform. The platform also has a lot of resources that will get you up to speed so you can register right away and start learning how to trade forex.
4. Freelancing
Freelancing is working on a contract basis for several companies, as opposed to working as an employee for a single company, and it is one of the most convenient ways to make money online.
Freelancers are often considered to be self-employed and have the freedom to pick and choose their projects and companies they would like to be associated with.
A freelancer can work from the confines of their homes or from anywhere, as long as you have a good smartphone and/or a laptop.
There are various freelance sites a freelancer can join to start making money, some of which are:
Fiverr
Upwork
Freelancer
Toptal
Peopleperhour
99 designs etc.
Let's talk about how to get started on a few of these freelance sites.
1. Fiverr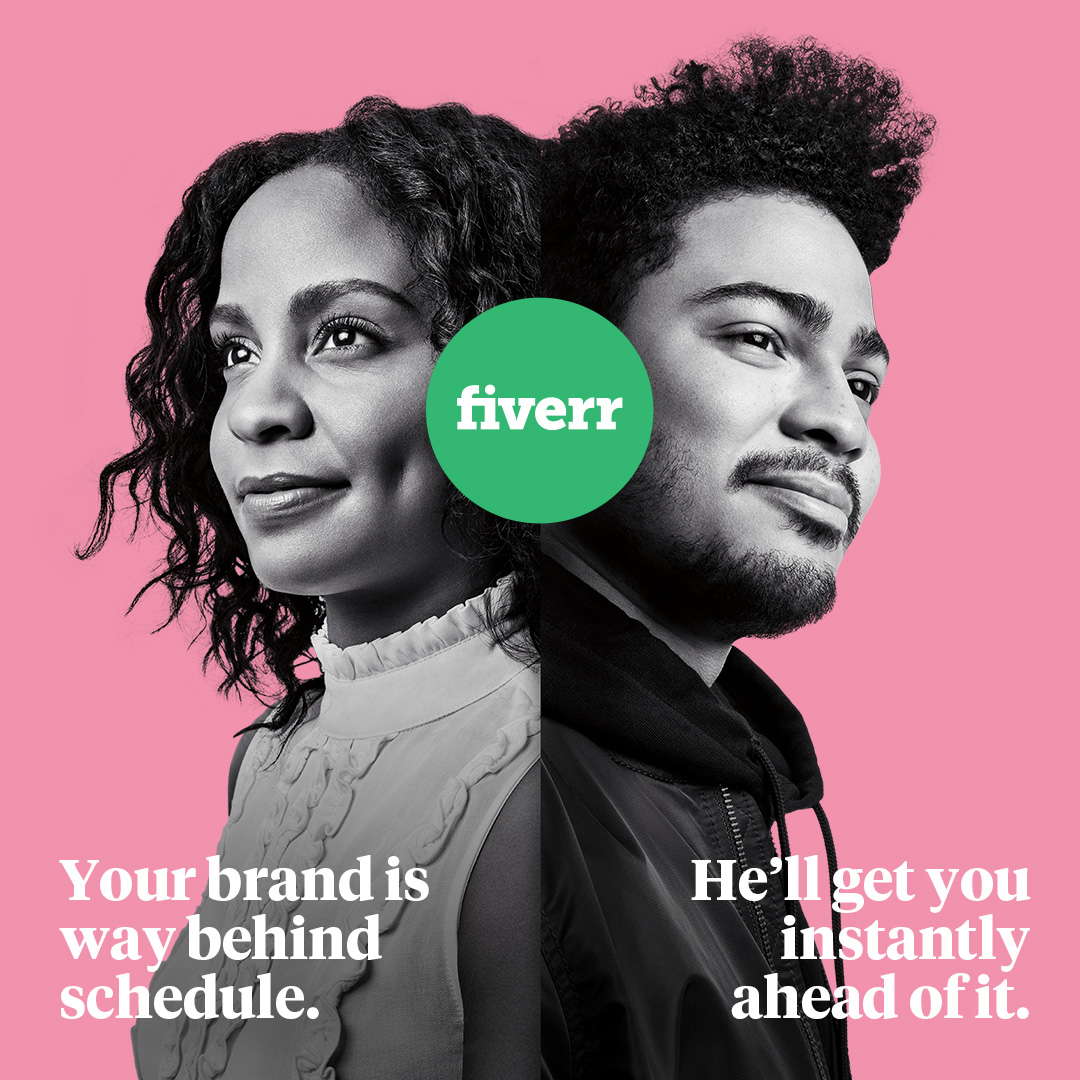 Fiverr is a marketplace that connects buyers and sellers in various categories like writing and translation, lifestyle, digital marketing, graphics, and design, etc.
The sellers are people offering their services while the buyers are people who pay for these services.
Here are a few words to familiarise yourself with on Fiverr.
Gig: A service offered on Fiverr's website. For example, a gig can be "I will write your quality essay for $5".
Seller: A registered user who offers gigs on Fiverr. The Freelancer (people doing the work).
Buyer: A registered user who is able to purchase gigs on Fiverr. The Employer (the person hiring the freelancer).
Order: When a buyer purchases a gig, it's called an order.
Post a Request: The option is for a registered buyer to submit a request for services (gigs).
For example, a buyer can post a request for a video script by writing "Create a video script for me"
After a buyer orders a gig, the seller is expected to complete the job within a stipulated time.
Upon completion of the job, the buyer marks the offer as complete if satisfied with the job or asks for revision if otherwise.
SO, if this sounds like you, go ahead and use our affiliate link and register for free on Fiverr.

2. Upwork
Upwork is a popular freelance platform just like Fiverr that connects millions of freelance professionals with jobs from around the world.
This global platform is a great way for independent contractors to find work, and for companies or individuals to find talented freelancers.
The basics of Upwork is: sign up, fill out your profile, and start applying for jobs. Sometimes, clients will reach out to you to see if you're willing to work for them.
Freelancers will submit applications for projects, then the clients will select the freelancer they are most impressed with.
3. Freelancer
This is a freelance website that connects buyers and sellers together. It is popular among freelancers as it allows them to market their services easily.
If you are a freelancer, you can use the platform to bid on projects such as data entry, software development, writing, marketing, etc.
Freelancer pricing plans are quite flexible. However, these offers are offered in monthly and annual subscription packages on the website.
4. Toptal
If you have top-notch IT skills and will like to work independently as a freelance, then Toptal is the platform for you.
However, Toptal has a more rigorous acceptance process and you will need to pass tests and interviews to be accepted on the platform. According to reviews, the pay is worth it. So, what are you waiting for?
5. Comedy
In a world of negativity nearly every time you surf the net, humour can do and has done a lot of good for mankind.
Every here and now we see comedy skits popping up depicting the funny side of the not so funny.
You can create a YouTube channel that pulls people to click and view your short videos, also see advertisements, and marketed products and services as you do your things. And boom, you are making a fortune from doing the things you like online. Sweet, right?
One of the easiest ways to embark on this is Instagram. Post skits on Instagram consistently to build a followership base, after which you can branch into other sites.
It's funny and more to the point, it's profitable.
6. Start a podcast
If you have inspirational, educational, motivational, or any form of informational content that is good enough, a podcast will help you spread it and monetise it for you.
All you have to do is download and create a Podcast account, name it, copy the link to your podcast and share it with as many people as you can.
In sharing the link, ensure that people know exactly what it is that you are selling. Ensure that you are consistent with your podcast at specific days and times as this will help you reach and form trust among potential listeners.
To reach a wider audience, you can host your podcast on Transistor. They can also help you to get your podcast on iTunes, Spotify, etc., potentially increasing your online earning ability.
Castos is another great podcasting hosting management website that you can use to host your podcast. They also offer a 14-day trial period during which you can evaluate whether the company is a good fit for you. So, what are you waiting for to start your own podcasts and start making money online?
Yet another podcast hosting company you can consider is PodBean. With PodBean, you get unlimited hosting bandwidth and storage. They also offer one month free if you sign up to them. PodBean also offers you monetisation opportunities for your content. Check them out, they may just be the right partner for your quest to earn money online.
7. Teach Online
With the recent lockdowns all over the world, the demand for online teachers and tutorials has significantly spiked.
Do you have a knowledge that is needed by many out there who cannot or may not be able to get access to a physical tutor?
Well then, this avenue can prove quite profitable for you. You can register yourself on online platforms such as SuperProf in order to reach a wider audience than you ordinarily would on your own.
During the registration process, you will enter information about yourself, what you can teach, and your payment demands per hour or so. Anyone who needs your services will contact you and negotiations can begin.
Alternatively, you may just create online courses which you can upload on popular online platforms such as Teachable and Udemy. You get paid when someone subscribes for the course from these platforms.
8. Affiliate Marketing
Affiliate marketing is the process by which an affiliate earns a commission for marketing another person's or company's products and/or services.
The affiliate simply searches for a product they enjoy, then promotes that product and earns a piece of the profit from each sale they make.
The sales are tracked via affiliate links from one website to another. Even if you don't have a website, some companies allow you to market their product from your social media account such as YouTube.
For affiliate marketing to work, three different parties must be involved:
Seller and product creators: The owner of the product or services that the affiliate markets.
The affiliate or advertiser: This is where you come in. The affiliate is like a bridge between the seller and the customer who buys the product and/or service. As an affiliate, your job is to market a product to the potential customer. You can do this by reviewing the product and recommending it to other people. Affiliates do better when they have used the product or services in question and can honestly and professionally answer the questions and concerns that potential customers have about the product. As an affiliate marketer, you can use social media and your website to reach potential customers.
The consumer: The consumer is the buyer of the product and/or service. You can reach them, as stated above using your website and social media. You can also join groups and forums where you know that people who might be interested in the product meet.
How do I get paid as an affiliate marketer?
Different businesses employ different payment models. such as
Pay per click: When a customer clicks on the affiliate link.
Pay per sale: When a customer follows up clicking with an actual purchase of the product.
Pay per lead: When the affiliate generates a lead that the product owner can followup on.
Example of companies that offer affiliate marketing opportunities
Amazon: Amazon calls its affiliate marketing programme Amazon Associates. To sign up visit the website and register and start selling.
Note: The Amazon banners are affiliate links. We earn a commission when you sign up to Amazon services or buy from Amazon through the links.
However, you need to have referred at least three sales in 6 months to remain in the programme, otherwise, Amazon will close your account. The good thing is that you can reapply again if that happens.
One good thing about the Amazon Associate programme is that if a customer clicks on your link, Amazon stores the cookies for 30 days.


So even if the customer did not immediately purchase, as long as they came back within 30  and made a purchase on Amazon, you will make a commission. And they don't even need to have bought the original item they clicked on! So, what are you waiting for?
Fiverr: Fiverr also have an affiliate marketing programme that you can join. The way it works is that you earn a commission each time you referred a buyer to the website.
Fiverr operates two commission models for its affiliate. A CPA model where you earn a fixed amount when your referral purchases. The amount depends on the category they purchased from and ranges from $15-$50.
Fiverr also have a hybrid model where you earn $10 the first time your referral purchases and 10% of subsequent purchases, certain a great way of making money online. You choose which model works best for you!
Konga: Konga is a popular e-commerce website in Nigeria and you can join their affiliate programme to drive sales to the website.
Just visit the Konga affiliate marketing page, register, start driving sales to the website and see your bank account grow. Typically, Konga pays 1-6% of the sales value. Not a bad way to make money online, don't you agree?
You can also register with large affiliate networks like Commission Junction that brings lots of advertisers together. All you have to do is, search for advertisers and apply to join the affiliate networks. Some advertisers will need to approve your application manually, while some do so automatically through commission junction. Don't get discouraged if one advertiser rejects your application because there are others that will accept you and you will see yourself making money online in no time.
Rakuten Advertising is another large affiliate network that brings advertisers together. Like Commission Junction, once you register on the platform, you can browse for affiliate programmes on the platform. Some advertisers will require to manually approve your application while some will do so automatically.
9. Start a Youtube channel
Starting your own Youtube channel is quite easier than you think.
In fact, it is a walk in the park. Contrary to beliefs, you can start out on the lowest budget possible.
With just your smartphone, whether Android or iPhone, you can start and build your Youtube channel.
Because YouTube is owned by Google and Google has this policy of one account for everything, you will need a Gmail account to be able to start a channel on YouTube. And the good thing is that it is free. All you need is a device that can connect to the internet and access to the internet.
If you already have a Gmail account, then head over to youtube.com. If you don't already have one, then your first port of call is gmail.com where you will register for a Gmail account. Once you complete the registration process, log on to Youtube.
From the right top corner of your YouTube homepage, click on your profile and you will see a number of options. From there, choose,  YouTube Studio as shown in the diagram.
Once you clicked on that, a new window will open where you will have to name your channel.
The default name for your channel is your Gmail account name but you can change this to something else if you prefer.
Click on "Create Channel" when you are done, and voila, you now have a brand new YouTube channel. You can then start to upload your video content.
However, to start earning money from the YouTube Partner Programme (YPP), which is called monetising your YouTube Channel, the YouTube current policy is that you must have gotten 1,000 subscribers in all time and 4000 watch hours in 365 days (1 year) on your channel.
If that sounds a bit daunting, not to worry, there are other ways you can make money on YouTube and we covered those in our special article titled How to make money on YouTube. Go ahead and check it out. You will also learn tips that will help you succeed on YouTube.
10. Selling online
Just as everyone can buy, they can also sell. The only thing is that not everyone likes the idea of owning a shop.
For some people who would love to sell, they may not be able to raise capital for both their goods as well as rent for a shop.
But, who says you must have a shop before you can sell stuff?
You can make some profit from what you own when you sell on e-commerce sites such as Jumia and Konga or even on Jiji.ng.
Konga and Jumia are two of the most visited e-commerce websites in Nigeria that allow individuals and small businesses to sell their products on their platforms.
You can also start an online business without having to handle the products directly. This is called drop shipping.
You buy items from a third party such as a manufacturer or wholesaler, who keeps the items but will ship them to your customers after they purchased from you.
This allows you to try new product ideas without the need to own and pay for the items in advance.
1. On Jumia
Selling on Jumia does come with its some benefits such as:
Potentially 1,000,000 monthly visitors to your shop
0% commission for the first 30 days following registration
Free photo session for your first 30 Items, periodic marketing push, and a 24/7 store.
Here are the steps you need to take to sign up and start selling on Jumia
Step 1: Fill the registration form. Don't forget to read and accept the Seller Agreement.
Step 2: Complete the dedicated training session for new sellers and become an e-commerce expert in minutes.
Step 3: List more than five products and start selling.
It's that simple!
2. Selling on Konga
Konga, just like Jumia, is one of the largest e-commerce websites in Nigeria where you can potentially sell to over 50 million buyers across every state in Nigeria
Selling on Konga is an amazing decision because you will be able to reach millions of buyers in every state in Nigeria easily.
Here are a few benefits of selling on Konga
Communication is Easy: it easy to exchange messages with buyers who may have questions.
Low Commissions: Commission fees are as low as 3%, and you only pay when you successfully sell your product.
You have their support 24/7
You're in control: You get to choose the price for your return policy, your delivery method on paid orders, and other important options.
It is safe
11. Become a musician
This sounds like an impossible venture seeing as we have way too many musicians on the upcoming end of the music rope.
Many aspiring singers pay people to promote their music but end up not getting popular.
However, you don't need to be popular before you can earn money from your music. You can compose and record your own song and put it up on music platforms for people to listen to.
Using popular channels such as YouTube and Spotify, for example, your songs have the potential to reach millions of listeners, making you a big profit in return.
Many Nigerian star singers are already making use of these platforms to promote their songs and they are getting massive views from the populace.
12. Transcribe audio clips
Looking for a flexible job that allows you to work from home and one that requires little to no prior experience?
Yes, this kind of work exists. You could make money as a transcriptionist. This not only gives you the freedom to set your own work hours, but it also gives you cool cash as well.
All you need to get started is a good laptop and a fairly good internet connection.
Once you have got these, you're good to go.
Here are a few websites you can get started on:
GoTranscribe Anywhere
 TranscribeMe
 Quicktate
Tigerfish
Rev
13. Publish a book on Kindle
Becoming an author is definitely one way to make money, and publishing a book has never been this easy.
With Kindle Direct Publishing (KDP), you can self-publish your book on Amazon and start making money in as little as 24 hours.
And the best part is, Amazon lets you keep more of your money. A lot more.
With over 90 million Prime subscribers in the United States alone, Amazon's Kindle store reach is huge. Self-publishing with Amazon KDP is absolutely, positively, 100% free.
So, what is your creative self waiting for? Hurry and start getting your stories published.
14. CPA Marketing
Another easy way of making money online is through CPA marketing. CPA stands for Cost Per Action – Essentially what you need to do is create a piece of content, whether that's a video, blog post, image, FB post, tweet, newsletter, email, flyer, podcast (anything) and then promote this to the relevant people.
You will likely have to provide value first and then ask a consumer to take a specific action that will benefit both the end-user and yourself.
For instance, you can have an informational article put up and at the middle or end of the article, you ask your consumers to go to a particular website, giving them a code to register with.
Every time the link is clicked on your article and the code is used for registration, you get a commission.
Simple!
However, all affiliate marketing is essentially a CPA marketing because you are encouraging your content consumers to take action for the benefit of the company you are promoting, and for which you will also earn a commission.
15. social media marketing
Social media marketing is the use of social media platforms to promote products and services. It is a form of digital marketing, also referred to as internet marketing, which is the process of marketing your product and services using digital technology. This includes the internet, social media and any other digital medium. It is the new dawn for businesses.
Social media marketing is the easiest form of digital especially as it does not require you to build your own website. You can leverage any of the popular social media like Facebook, Twitter, Pinterest, Snapchat, etc.
The world is in an information age and everyone is about social media. Millions of people use them every hour, hence this is the easiest and cheapest means of promoting brands.
It involves activities like posting text and image updates, videos and other content that drive audience engagement on social media.
Isn't this the coolest way to make money ever? It is amazing to get paid for posting on your social media platforms.
The income you should expect to make as a social media marketer depends on your experience level and how well you sell your potentials to your clients.
If you plan to go into social media marketing as a way to earn money online, then you certainly need some tools to propel your success. For example commun.it, you can track manage your media interactions, know who followed you, shared your post, schedule your post, know what types of posts that performs best and the ones that you need to twerk, etc.
One of the best tools to take your social media marketing online business is SemRush. Remember that I mentioned this tool in the blogging section. Yes, SemRush also integrates your social media accounts, allowing you to seamlessly track and manage your social media account activities. Definitely a great bonus and you should try out the free version to see check if the tool is right for you. It will definitely give your quest to make money online a much-needed boost.
16. Build an online forum
An Online forum can be referred to as a bulletin board or discussion area.
The main objective of an online forum is to provide an area where it's members can interact with questions, answers, and discussions on a given topic.
Each forum states the topic and tries to keep the discussions on the topic.
Now, with so many active users on your forum, you can monetise it by:
 Selling ad spaces to companies
 Use ad networks, such as Google Adsense.
Generally, forums make money via ads and in order to make some money via ads, you need a great number of active members.
17. Online surveys
Filling out surveys online is such an easy task to do. It deals mainly with answering questions.
It requires patience, as it can take some time, but it can often be a quick way of making some easy dollars without breaking a sweat.
Although, surveys are not a get rich scheme because its hourly rates are never going to reach anything like a regular wage. If you sign up for several sites, then you're increasing your chances of making real money. By being a member of more than one panel, you can expect a variety of work.
Here are five few survey websites for money-making online:
 Inboxdollar
 Swagbucks
 Prize Rebel, etc.
18. Playing Games Online
Did you know that you can earn money by playing games online too?
Yes. So, if you love playing games online and have experience in playing and winning, then consider yourself ready to make some money!
You do not need to own PlayStation, Xbox, Nintendo, or any other gaming console on the market to get started.
All you also need is a computer/phone, the internet, and some gaming experience.
Here are a few sites that can help you achieve this goal.
i. Swagbucks
Swagbucks pays people to do specific tasks, including playing games.
This site offers several jobs, for example, watching videos, shopping, searching for products, watching videos, and playing games. For starters, you can start with participating in the daily featured promotions for various games and earn some Swagbucks before gaining experience and start earning more.
ii. Inbox Dollars
This website allows you to earn some cash while playing games online. All you have to do is to sign up with Inbox Dollars at no cost and start playing games straight away
iii. Gamesville
Gamesville is a popular free web-based gaming website on the internet. You get awarded GV rewards for playing and winning games, getting high scores, etc. Then, you are allowed to turn your GV rewards into cash and other exciting prizes.
So, what are you waiting for, get playing now!
19. Earn with Gmail
Yes, you can earn with your Gmail account and quite simply too.
Sometimes, you can get emails from people who aren't on your contact list and that can be annoying especially when they keep contacting you nonstop.
Well, how about if I tell you that you can actually block their access and make them pay you to really talk to you?
Interesting, right?
You can do this through Earn.com. On Earn.com, with one click, you can bounce emails from users outside your contact list, and allow them to pay to reach you.
You get an email from someone who is not on your contact list, so he gets a bounce. He then chooses to send you a paid message, which he can easily do through your own Earn.com profile. If you reply within a week, you get paid and he gets his reply.
Sweet and easy!
20. Sell photos online
This sounds a little weird, right? But actually it is not at all. Stock photography is a multi-billion dollar business. I'm sure you must have seen images branded as Getty sometime or the other.
So yes, you can actually earn cool cash from selling photos online. Probably not enough to turn you into a millionaire overnight, but something to add a little weight to your pocket.
So, do you bring your camera everywhere you go, taking perfect shots after perfect shots?
You can turn your photos into cash by selling your photos on stock image websites. Each one has its own payment structure, but they offer a great way to turn your beautifully taken photos into some extra cash, without much extra effort once you've edited and uploaded them. You get paid every time someone downloads your image from the stock photo website.
Here's a list of some of the websites you can sell your photos on:
 Getty Image
500px Prime
 Smugmug Pro
 Shutterstock
 iStockphoto
 Etsy
21. Online importation
To start an online importation business is quite easy, although it requires work if you intend to draw a large customer base.
You need to get some things right, asides building a really attractive website.
Here are a few things you need to get right.
 Know all import and export rules
Avoid logistics errors
 Offer unique products and services
communicate with your vendors and customers.
When there's proper planning on all these, you're good to go.
22. Trade cryptocurrency
Cryptocurrencies have been around for a while now and they have proven that they are here to stay.
So, how about maximising the opportunity they offer and making tons of money from them?
Making money within the cryptocurrency market with crypto trading is quite easy if you know your financial market.
To learn your market, you need to get some materials and training. If this sounds like your thing, then get going.
23. Buy and sell domain names
Buying and selling domain names can prove to be quite an interesting venture. You can buy domain names from  GoDaddy, Bluehost, Domain.com, etc. Then list them for sell. Someone who wants the domain name will contact you and you can sell it to them for a profit.
Here are a few pointers in the right direction when trying to buy domain names:
Narrow your focus
Find names that offer real value
Check domain availability
Evaluate the price
Get your domains front and centre
Buyers who are interested in the domain will contact you and you can make a nice profit from it
24. Review websites and apps
Well, if you're pretty terrific with a web browser, perhaps it's time to make a pro out of you. You can browse websites as a paid and fun job!
UserTesting.com is a new platform that can make this possible.
You get paid to review all kinds of websites. Each review takes around 20 minutes and bags you $10 via Paypal.
Simply sign up there, complete a test review and look forward to receiving websites in your inbox.
Straight forward and simple!
25. Review music for money
Do you love to listen to music, and are you always among the first sets of people to add a song to your playlist, the minute it has been released by the artist?
Well, you have just got anew business. You can make a business by reviewing unsigned bands and artists online for cash with Slicethepie.
The money you earn will be in $US but anyone can sign up and review.
To get started, head over to Slicethepie now.
Conclusion
These are my 25 proven ways to make money online.
Making money online may not be a walk in the park but it is definitely a way to keep the cash rolling in if you are a stay at home mum or dad, a student, are between jobs or you absolutely abhor the routine and want to control the type of work or when you work.
So, there you go. Let us know in the comment section which ones caught your fancy and then go try them out. It will be awesome if you come back to share how they worked for you too.